Phytoseiulus persimilis literature occurrences in a predator-prey system: Phytoseiulus persimilis (Acari: Phytoseiidae) and Tetranychus urticae (Acari: Tetranychidae)
最新版本 由 CBGP (UMR INRA, Cirad, IRD, Montpellier SupAgro) 發佈於 Aug 9, 2019 CBGP (UMR INRA, Cirad, IRD, Montpellier SupAgro)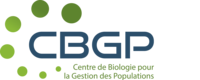 The dataset gathers most of the literature records (128 localities in 29 countries from 56 references) of Phytoseiulus persimilis Athias-Henriot (Acari: Phytoseiidae) for which locality data were available for geo-referencing. The dataset was used for the distribution modelling of the predator-prey system Phytoseiulus persimilis Athias-Henriot (Acari: Phytoseiidae) and Tetranychus urticae (Koch) (Acari: Tetranychidae) which represents the most studied and the most known system among the Acari.
Data Records
The data in this 出現紀錄 resource has been published as a Darwin Core Archive (DwC-A), which is a standardized format for sharing biodiversity data as a set of one or more data tables. The core data table contains 126 records. 1 extension data tables also exist. An extension record supplies extra information about a core record. The number of records in each extension data table is illustrated below.
Occurrence (核心)

126

Reference

126
This IPT archives the data and thus serves as the data repository. The data and resource metadata are available for download in the downloads section. The versions table lists other versions of the resource that have been made publicly available and allows tracking changes made to the resource over time.
版本
The table below shows only published versions of the resource that are publicly accessible.
如何引用
研究者應依照以下指示引用此資源。:
Alain Migeon, Marie-Stéphane Tixier, Maria Navajas, Vassilis D. Litskas, Menelaos C. Stavrinides (2018). Phytoseiulus persimilis literature occurrences in a predator-prey system: Phytoseiulus persimilis (Acari: Phytoseiidae) and Tetranychus urticae (Acari: Tetranychidae)
聯絡資訊
資源建立者:
可回覆此資源相關問題者:
元數據填寫者:
與此資源的相關者:
地理涵蓋範圍
World
| | |
| --- | --- |
| 界定座標範圍 | 緯度南界 經度西界 [-90, -180], 緯度北界 經度東界 [90, 180] |
計畫資料
無相關描述
| | |
| --- | --- |
| 計畫名稱 | GENOMITE |
| 辨識碼 | EC contract 618105 |
| 經費來源 | FACCE ERA-NET Plus - FACCE JPI , Cyprus Research Promotion Foundation of Cyprus (Grant: KOINA/ΠΚΠ/FACE/1013/10), French Agence Nationale de la Recherche (Grant ANR-14-JFAC-0006-01, Scientific conceal of Montpellier SupAgro, metaprogramme Adaptation of Agriculture and Forest to Climate Change launched by the French National Institute for Agricultural Research (INRA) |
The personnel involved in the project: