Phytoseiulus persimilis literature occurrences in a predator-prey system: Phytoseiulus persimilis (Acari: Phytoseiidae) and Tetranychus urticae (Acari: Tetranychidae)
Última versión Publicado por CBGP (UMR INRA, Cirad, IRD, Montpellier SupAgro) en Aug 9, 2019 CBGP (UMR INRA, Cirad, IRD, Montpellier SupAgro)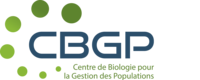 The dataset gathers most of the literature records (128 localities in 29 countries from 56 references) of Phytoseiulus persimilis Athias-Henriot (Acari: Phytoseiidae) for which locality data were available for geo-referencing. The dataset was used for the distribution modelling of the predator-prey system Phytoseiulus persimilis Athias-Henriot (Acari: Phytoseiidae) and Tetranychus urticae (Koch) (Acari: Tetranychidae) which represents the most studied and the most known system among the Acari.
Registros
Los datos en este registros biológicos recurso han sido publicados como Archivo Darwin Core(DwC-A), el cual es un formato estándar para compartir datos de biodiversidad como un conjunto de una o más tablas de datos. La tabla de datos del core contiene 126 registros. también existen 1 tablas de datos de extensiones. Un registro en una extensión provee información adicional sobre un registro en el core. El número de registros en cada tabla de datos de la extensión se ilustra a continuación.
Occurrence (core)

126

Reference

126
Este IPT archiva los datos, sirviendo así como repositorio de datos. Los datos y metadatos están disponibles para descargar en la sección de descargas. La tabla de versiones muestra otras versiones del recurso que se han hecho accesibles al público y permite el seguimiento de los cambios hechos al recurso en el tiempo.
Descargas
Descargue la última versión de los datos como un Archivo Darwin Core (DwC-A) o los metadatos como EML o RTF:
| | |
| --- | --- |
| Datos como un archivo DwC-A | descargar 126 registros en Inglés (11 KB) - Frecuencia de actualización: desconocido |
| Metadatos como un archivo EML | descargar en Inglés (10 KB) |
| Metadatos como un archivo RTF | descargar en Inglés (8 KB) |
Versiones
La siguiente tabla muestra sólo las versiones publicadas del recurso que son de acceso público.
¿Cómo referenciar?
Los usuarios deben citar este trabajo de la siguiente manera:
Alain Migeon, Marie-Stéphane Tixier, Maria Navajas, Vassilis D. Litskas, Menelaos C. Stavrinides (2018). Phytoseiulus persimilis literature occurrences in a predator-prey system: Phytoseiulus persimilis (Acari: Phytoseiidae) and Tetranychus urticae (Acari: Tetranychidae)
Derechos
Los usuarios deben respetar los siguientes derechos de uso:
El publicador y propietario de los derechos de este trabajo es CBGP (UMR INRA, Cirad, IRD, Montpellier SupAgro). This work is licensed under a Creative Commons Attribution (CC-BY) 4.0 License.
Palabras Clave
Occurrence
Contactos
¿Quién creó el recurso?:
¿Quién puede resolver dudas acerca del recurso?:
¿Quién documentó los metadatos?:
¿Quién más está asociado con el recurso?:
Cobertura Geográfica
World
| | |
| --- | --- |
| Coordenadas límite | Latitud Mínima Longitud Mínima [-90, -180], Latitud Máxima Longitud Máxima [90, 180] |
Cobertura Taxonómica
No hay descripción disponible
Datos del Proyecto
No hay descripción disponible
| | |
| --- | --- |
| Título | GENOMITE |
| Identificador | EC contract 618105 |
| Fuentes de Financiación | FACCE ERA-NET Plus - FACCE JPI , Cyprus Research Promotion Foundation of Cyprus (Grant: KOINA/ΠΚΠ/FACE/1013/10), French Agence Nationale de la Recherche (Grant ANR-14-JFAC-0006-01, Scientific conceal of Montpellier SupAgro, metaprogramme Adaptation of Agriculture and Forest to Climate Change launched by the French National Institute for Agricultural Research (INRA) |
Personas asociadas al proyecto:
Punto de Contacto
Alain Migeon